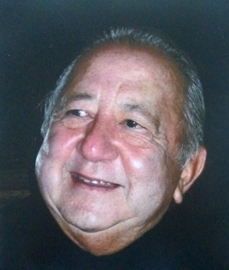 CAFHOV members Sophie Couchman and Barbara Nichol first met Ray in 2005 after he learnt of some of their research. He became an overseas member of CAFHOV soon after.
Ray became a very enthusiastic supporter of research into the early Melbourne Chinese community. He generously donated family photographs and other memorabilia to the Chinese Museum and shared his knowledge and contacts with those interested in Chinese Australian history.  He recorded an interview with Sophie of some of his recollections of growing up in and around Little Bourke Street for a self-guided walking tour of Melbourne's Chinatown.  Ray not only had an impressive memory, but was also a wonderfully vivid storyteller.  His generosity also extended to sharing with Barbara many insightful observations for her research about the management and other challenges of running busy restaurants.  Sophie and Barbara valued not only his contribution to their research but also the friendship that soon followed.
Ray first made contact with Barbara from his home in Cheltenham in the English Cotswolds after learning of her interview with his older half-brother, restaurateur Harry Toe (Lew Coon Toe) and Harry's children Yin and Susan, in June 2004.  Ray's parents, Lew and Nellie Boar, operated three Hong Kong Cafes from the 1920s to the early 1940s – the first in Little Bourke Street, followed by their bold, but short-lived, move into fashionable Fitzroy Street, St. Kilda, and their last, the popular Hong Kong Cafe in Russell Street.  Of his childhood in Celestial Avenue, Ray observed that he thought he and his two brothers were spoilt – having doting parents and an older big brother around 'feeding us whatever we wanted… or should I say, demanded!!!' Ray often spoke of the impact of his father's tragic death in 1942 and of his mother's and his brother, Toe's, efforts to continue to operate the Russell Street restaurant and support the family before Nellie sold the business and purchased the smaller Nam Wah Cafe in Exhibition Street in partnership with a friend.
In late 2013, Ray made the difficult decision to leave his Cotswolds home and friends of some forty-four years and return to Melbourne to spend more time with his very supportive family. His Melbourne friends also looked forward to spend more time with him, but, sadly, Ray died on 11 May 2014.  Barbara and Sophie were saddened that, after being an overseas-based CAFHOV member for so many years, other CAFHOV members had only a few brief gatherings to get to know him.
One of Ray's Christmas emails to Barbara and her husband pretty well sum up the sentiments expressed by all at his funeral service: 'I don't want much for Christmas, I just want the people who are reading this to be well, and happy. Friends are the fruit cake of life …. some nutty, some soaked in alcohol, some sweet … but mix them all together and they are my friends!!!!'
Ray was a witty, warm and generous friend who made all who knew him feel special – he will be greatly missed. CAFHOV members extend their sincere sympathy to Ray's family.